The latest entry into Shudder's found footage anthology series features five horror stories from the directors behind THE BLACK PHONE, HELLRAISER and more!
The fourth entry into the found footage franchise will premiere at Telluride Horror Show.
Rebekah McKendry's urban legend horror hits Shudder tomorrow.
The new Norwegian horror movie kicks off Shudder's annual FearFest.
The latest film from the director of TERRIFIED hits Shudder on October 27th!
From PERPETRATOR to THE LAST DRIVE-IN's LIVE FROM THE JAMBOREE special, September is packed with goodies.
Featuring new movies every Friday, the return of Joe Bob Briggs, and more!
The found footage phenomenon returns with a sixth installment coming to Shudder this October.
Shudder's anthology horror series will be back this October!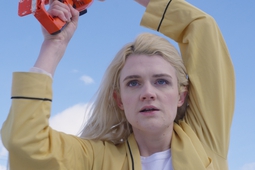 Heads up, NYC: a new sneak screening series is headed your way from IFC and Shudder!
From originals BAD THINGS and THE COMMUNION GIRL to vault titles like FROM BEYOND, there's plenty to dive into.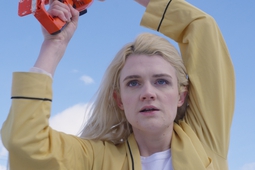 Stewart Thorndike's sophomore slasher answers the age-old question: what if THE SHINING was queer?!
The coming-of-age horror from KNIVES AND SKIN's Jennifer Reeder hits the streamer later this year.
Laura Moss' directorial debut looks like one of 2023's creepiest horror films.
From boogey men to THE LAST DRIVE-IN and Etheria Film Night, here's all the new horror movies coming this month.