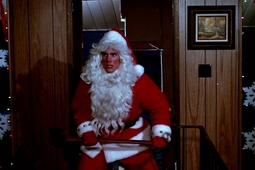 Punish! It's more than a killer Santa slasher.
This version delivers horror and a palpable shittiness to old Ebenezer.
Catch a live COLORS OF THE DARK recording with special guests, Saturday December 18th.
He knows when you're awake...
Chatting about the dark (but not bleak!) new holiday horror.
Brand new holiday horror coming to Shudder this week.
Ring in the holidays with Neo-Giallo, The Sublime Gothic, The Dark of the Matinee, Kaiju and more!
Six-episode series coming to Netflix later this month.
"I've seen THE ROAD and there is no way I'm living like that."