LAST SHIFT reimagined with the help of Russel FX and expanded lore.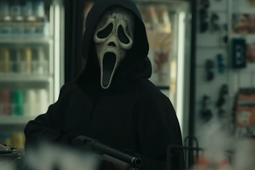 And more from the filmmakers behind the franchise revival.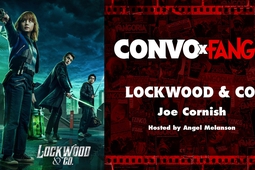 Plus some news on the upcoming ATTACK THE BLOCK sequel.
And more with director Chris Landon and stars Anthony Mackie, and Jahi Di'Allo Winston of the new Netflix original.
Samuel Hoeksema brought the creature to life in episode two, and now he's here with sweet BTS photos!
Fresh out of Sundance and onto theater screens.
With directors Aaron B. Koontz, Anthony Cousins, Alexandra Barreto, Jed Shepard, and Rachele Wiggins.
Barker's longtime friends and official archivists Phil and Sarah Stokes join us to shed some light on their new book.
Morbid art and a copycat serial killer on the loose.
Stars Riley Dandy and Sam Delich join us to talk about killer robo-Santas.
DIE HARD but with Santa. Actual Santa.
A deeply personal ghost story set in a haunted Welsh hotel.
From outrunning Ghostface in SCREAM to eight weeks of BED REST.
Dropping the weird hammer with Travis Stevens, Sarah Lind, and Josh Ruben.
Sitting down with our favorite father-daughter vampire duo!