THE BONE ORCHARD MYTHOS expands this summer with a new miniseries.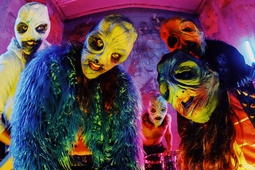 Ears will bleed, faces will melt. The squid people are here.
The five-issue miniseries is described as RED DAWN meets 30 DAYS OF NIGHT.
David Dastmalchian's comic now available as a four-issue miniseries collection.
Check out this sneak peek from Matt Kindt's upcoming supernatural nightmare.
Return to Neverwhere for lizard men and doppelgängers in this HEAVY METAL favorite.
Scott Snyder and Jock's acclaimed comic book miniseries is finally getting an adaptation.
Second Sight Publishing is cooking up "southern fried horror."
Justin Jordan and Brahm Revel's terrifying creation is headed your way via Boom! Studios.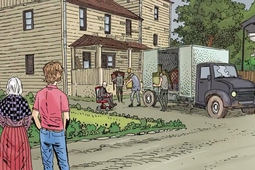 Dark Horse Comics is answering the age-old question: where do slashers go between killing sprees?
BLACULA, giant spiders, a slasher in space, and more to add to your pull list this year.
Steve Foxe and Piotr Kowalski are bringing the creature-feature goods to a comic book store near you this April.
Image Comics has revealed the cover art for NIGHT FEVER, an original graphic novel set to hit shelves this summer.
Writer Ed Brisson continues his adventures while offering readers a fresh jumping-on point.
The queer horror thriller PARTY AND PREY will be adapted for the screen by the director of CREEP and the writer of IZOMBIE.