Now on bookstore shelves, but we have your sneak peek inside right here!
Eight cities, BYOC (Bring Your Own Cowbell).
MY BEST FRIEND'S EXORCISM meets TWIN PEAKS.
All book sale profits will be donated to St. Jude Children's Research Hospital, take a peek inside.
This dog deserves his day.
20 more in depth interviews with makeup masters Christopher Nelson, Phil Tippett, and more!
Plus, read an exclusive preview!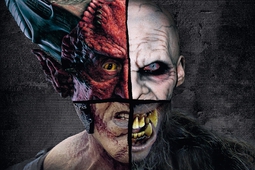 Oscar-winning make-up effects artist Howard Berger takes us on set for DAY OF THE DEAD in this advance sneak peek.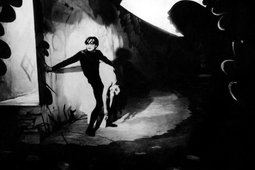 Genre historian, producer/director, and writer David J. Skal demonstrates how artful and transcendent nonfiction can be, treating the horror genre with the reverence it deserves.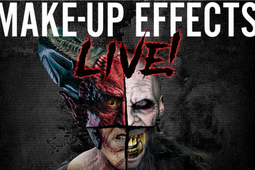 This is a conversation you'll definitely want to be in on.
An exclusive excerpt from the upcoming SEE YOU AT SAN DIEGO: AN ORAL HISTORY OF COMIC-CON, FANDOM, AND THE TRIUMPH OF GEEK CULTURE.
150 Years of CARMILLA Part 3.
150 Years of CARMILLA Part 2.
Part one of our four-part CARMILLA celebration.
In which the best-selling author of LADY FROM THE BLACK LAGOON and GIRLY DRINKS steps Into The Void.