Blumhouse's latest horror flick has assembled quite the ensemble cast.
Get ready for 'distressing violence and profanity' from your new best friend.
Bryce McGuire's 'supernatural thriller' is set for release early next year.
M3GAN has outdone herself with an opening weekend of $30.2M
Chris Weitz's horror is set for a theatrical release of August 25, 2023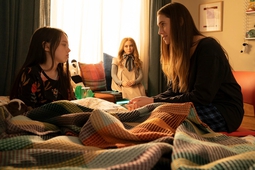 A bombshell deal looks to be brewing between Jason Blum and James Wan, which could mean huge things for horror fans in the near future.
Universal Pictures has revealed when you can pick up a copy of HALLOWEEN ENDS to enjoy from the comfort of home.
Despite being available to stream on Peacock, HALLOWEEN ENDS has still managed to make a killing.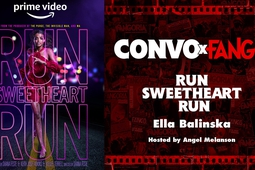 Bloody and barefoot in LA.
Mysterious portraits and doppelgängers abound!
HALLOWEEN ENDS is in theaters and also streaming this weekend for those who wish to watch Michael and Laurie face-off from the comfort of home.
Shana Feste's new film will be available to stream on Prime Video at the end of October.
Production on the animatronic adaptation is finally set to go ahead in early 2023.
Coming to EPIX October 2nd.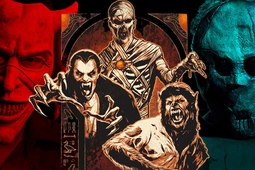 We're taking you behind the scenes of The Horrors of Blumhouse, and Universal Monsters: Legends Collide with HHN Creative Director John Murdy.