The director of HEREDITARY and MIDSOMMAR is back for more in April.
We're having trouble differentiating between reality and fantasy and it looks EPIC.
"Is it legal?" "It will be."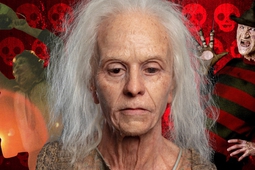 In honor of PEARL releasing in theaters, we're looking at X and other first entries in slasher franchises to see how the kill counts stack up.
Sebastian Stan has revealed a rather shocking first-look at his character in A DIFFERENT MAN from director Aaron Schimberg.
She wants to be loved by you.
Lee Pace and an unsafe space.
Party games and maybe a little bit of murder.
Ti West's X hits Blu-ray and DVD May 24th.
Watch the trailer for the upcoming A24 project from writer-director Alex Garland. Shit gets weird.