Secrets hurt. Nebraskan teens are being stalked through corn stalks and their bedrooms by a killer intent on outing their deepest secrets. What's more terrifying than being hunted down by a maniac and perhaps having your darkest secrets exposed in the process? Oh, we'd wager a killer wearing a mask fashioned to look like the victim ranks pretty high on the WTF scale. A crazed murderous doppelgänger on the loose... sounds promising!
Makani Young (Sydney Park) has moved from Hawaii to quiet, small-town Nebraska to live with her grandmother and finish high school, but as the countdown to graduation begins, her classmates are stalked by a killer intent on exposing their darkest secrets to the entire town, terrorizing victims while wearing a life-like mask of their own face. With a mysterious past of her own, Makani and her friends must discover the killer's identity before they become victims themselves. There's Someone Inside Your House is based on Stephanie Perkins' New York Times best-selling novel of the same name and written for the screen by Henry Gayden (Shazam!), directed by Patrick Brice (Creep) and produced by James Wan's Atomic Monster (The Conjuring) and Shawn Levy's 21 Laps (Stranger Things).
Take a peek at the first-look images below and keep scrolling for the trailer.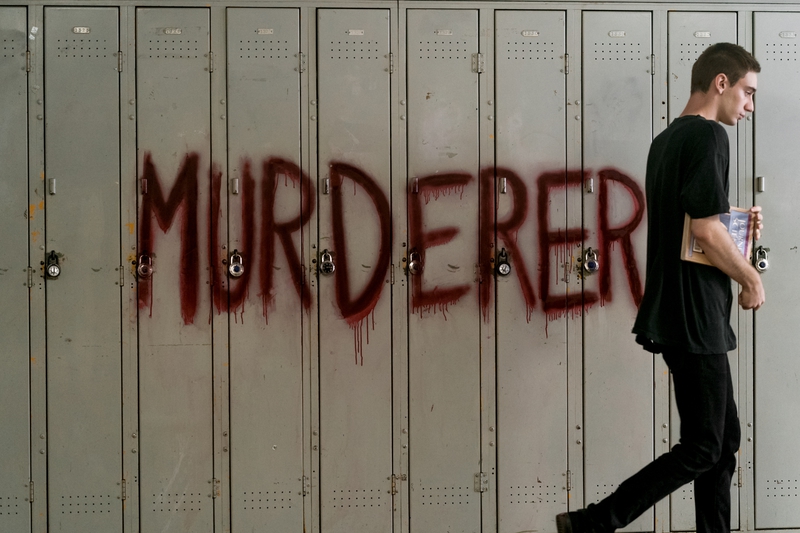 Watch the official trailer below:
There's Someone Inside Your House hits Netflix October 6, 2021.