Horror tropes can be helpful. Films like The Cabin In The Woods, the Scream franchise, and The Blackening make skillful use of tropes that are way past their freshness date and turn them into fresh ideas. We've taken the time to assemble a list of the most overused tropes in scary movies just for you. Note that the photos are illustrations of the tropes, not examples of overused ones.
Village of the Damned (1995)
Don't Look Now, but there are some terrifying kids on the way over to see you. Too often, a horror movie will not just have a spooky kid as a character, but the whole film will be based on the idea that kids are terrifying. Maybe they are if you are their parents; they are scary. Perhaps we should move along to other ideas.
Sinister (2012)
Not everyone has excellent night vision, but one trope that doesn't make sense to horror fans is that someone is scared and thrashing around in the dark without switching on the light. What are you waiting for? At least, if there is a monster, you will see them much quicker. If there's a light failure, find a flashlight. Not being able to see the evil doesn't mean that it can't find you.
Sleepwalkers (1992)
Aw, Clovis. The cat jump scare is a trope that many horror fans are tired of, even the ones that love cats. The cat jump scare works well in some films where it is built into the plot, like Re-Animator, but it is less good when it is there to provide a shock because nothing shocking has happened in the film for a while. Unless you live in Pet Sematary, you don't have much to fear from a cat.
M3GAN (2022)
Films that use the unnatural cracking of bones to create fear are a trend that is becoming overused. Horror fans are getting fed up with this spooky shorthand. People feel that the scares should be earned, so reverting to this tactic is definitely falling out of favor unless using the trope adds something significant to the film.
Rubber (2010)
It's not the flat tire that will kill you. In the movie, Rubber, directed by Quentin Dupieux, the homicidal serial killer tire with psychic powers is the problem. Sometimes in horror movies, people refuse to escape because their car has a flat tire. As a fan on a famous forum pointed out, you can drive on the rims, and having bent rims or a car out of alignment is better than becoming the casualty of a slasher, killer beastie, or steel-belted tire.
Scream (2022)
There is something to be said for choosing your battles. You're alone and being stalked by a deranged killer. The killer walks by your hiding place, and you are safe. Why do characters think that is the right moment to emerge from their safe spot and run away, making a lot of noise? It never turns out well for our heroes, so don't do it.
Midsommar (2019)
Going on vacation to escape trauma is a trope that is not popular. It has undoubtedly been used well in films like Midsommar, but movies that repeatedly go back to the well are less successful. Maybe staying home and working with a good therapist is a better idea? It's certainly safer.
Halloween (1978)
The head tilt. Fans are over it. The earliest and possibly most successful use of this trope was in Halloween, and admittedly, it looked cool and was quite scary. It has become a horror shorthand for slashers and other assorted killers. It's time to find something new.
Scream (1996)
Horror film characters and writers seem to have still not learned the lessons of Scream and Zombieland. Always give them the double tap, Whether it is Ghostface or a rampaging zombie. Don't just knock them cold; make sure they don't get up ever again when you have the chance. If you don't, you'll regret it, and these days, so will the audience.
The Exorcism of Emily Rose (2005)
Since The Exorcist, the trope of having a young possessed woman walk creepily backward on her hands and feet has continued to be used in horror films. This trope most commonly appears in movies about demonic possession because it has worked so well in several modern films. However, leaning on what is successful doesn't make the movie better or scare the audience.
Thankskilling (2008)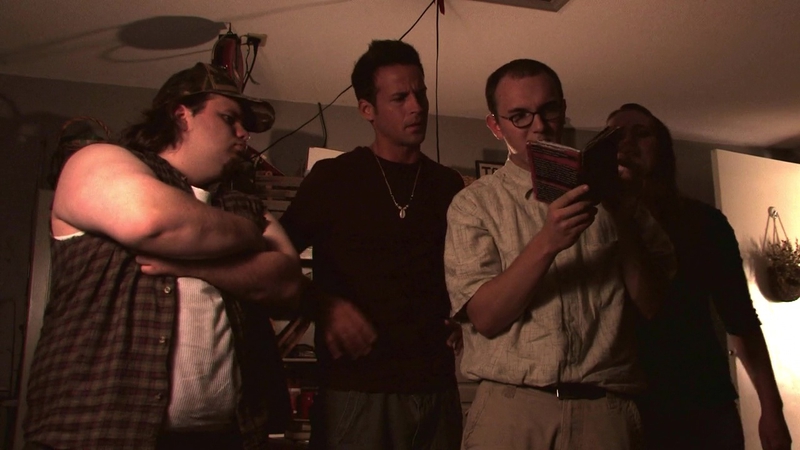 Whenever there are demons, a haunting, or some monster creeping around, you can bet that someone will find a book of esoteric knowledge or look up and find information about the evil on the Internet—such a coincidence. In Thankskilling, the trope is exploited for comedy, which is the final resting place of all tropes.
Poltergeist II: The Other Side (1986)
The character of the Native American shaman has also passed its time. In films like Prey and Blood Quantum, filmmakers have shown that Native American characters can do so much more than be a dispenser of exposition or be tired stereotypes. It's time to put this one to rest too.
Topics: