Congratulations to our Rondo-nominated Fango fam! FANGORIA is nominated for Best Magazine of 2021 along with nominations in the Best Article, Best Interview, Best Column, and Best Magazine Cover categories. Check out the full list of FANGORIA nominees below.
BEST ARTICLE

"Child of Dark Shadows" by Kathryn Leigh Scott, FANGORIA #11. The disappearance and return of her soap opera co-star.

"The Ferrymen (and Women) of Fright" by David Dastmalchian. FANGORIA #11. Why horror hosts matter.

"I Was a Middle-Aged Werewolf" by Paul Davis, FANGORIA #12. Up close with the transformation in An American Werewolf in London.

"Say Her Name" Natalie Erika James, FANGORIA #12. How director Nia Dacosta guided Candyman through the pandemic.
BEST INTERVIEW

Ve Neill (makeup artist), by Meredith Borders, FANGORIA #10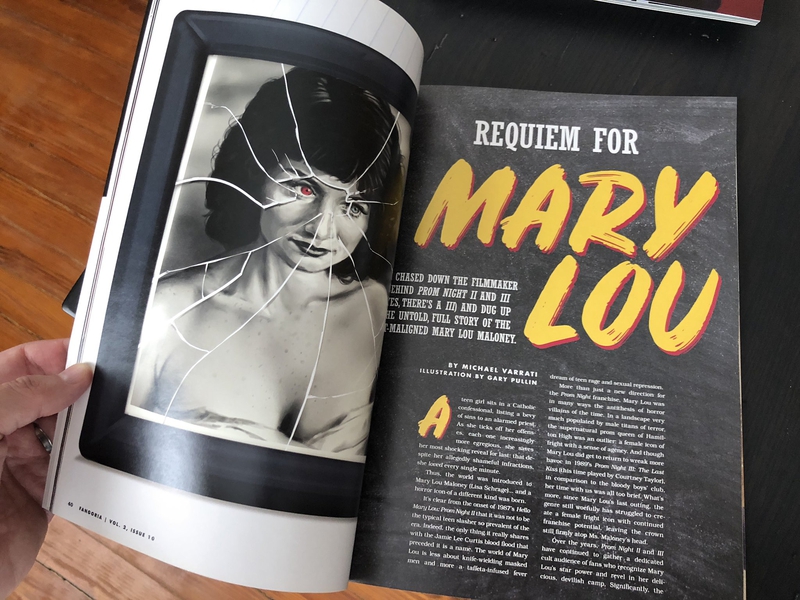 Ron Oliver (director of Prom Night II and III), by Michael Varrati, FANGORIA #10
Best Column
Exordium, by Michael Gingold, FANGORIA
Scene Queen, by Barbara Crampton, FANGORIA
BEST MAGAZINE COVER
FANGORIA #13 Newsstand Cover - Design by Jason Kauzlarich
Check out the full ballot and complete list of nominees on the official Rondo site. You have until April 17th to email your votes! Congratulations to all the nominees across the board, what a fantastic and exciting year for horror.
Topics: