We're a mere four days away from Matt Sobel's Goodnight Mommy hitting Amazon Prime, and today we've been gifted with a dozen new images from the film. This is, of course, a remake of Veronika Franz and Severin Fiala's Goodnight Mommy (2014), built atop a new script written by Kyle Warren, and - just based on what we're seeing here - it appears that all involved have stayed very faithful to the original (Hell, if you showed me some of these with zero context, I might believe they're from the original)!
Before we get to the parade o' pics, here's a plot synopsis for anyone new to the Goodnight Mommy mythos:
"When twin brothers (Cameron and Nicholas Crovetti) arrive at their mother's (Naomi Watts) country home to discover her face covered in bandages—the result, she explains, of recent cosmetic surgery—they immediately sense that something doesn't add up. She sets strange new house rules, smokes in her bathroom, and secretly rips up a drawing they gave her—things their loving mother would never do.
"As her behavior grows increasingly bizarre and erratic, a horrifying thought takes root in the boys' minds: The sinking suspicion that the woman beneath the gauze, who's making their food and sleeping in the next room, isn't their mother at all."
Yes, if the new Goodnight Mommy is anything like the original Goodnight Mommy (which it certainly appears to be!), this one will deliver a twisty, turn-y little horror experience, one that'll keep you guessing from the moment it begins and right up through its mind-shattering conclusion.
OK, enough yapping, let's see the pics.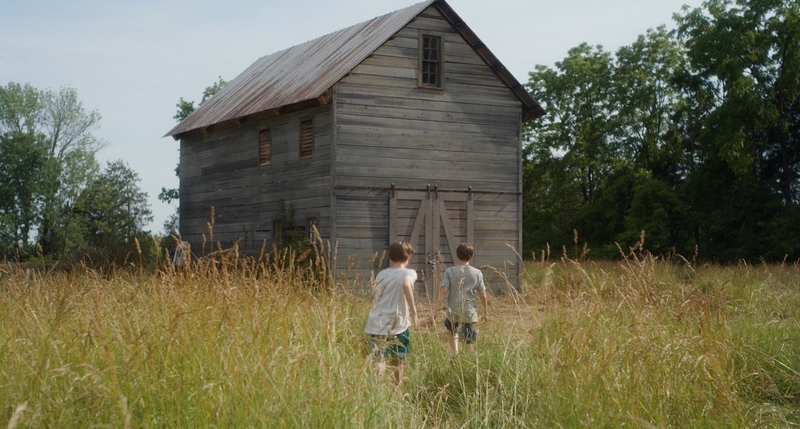 Matt Sobel's Goodnight Mommy hits Amazon Prime this Friday, September 16th. We've not seen it yet, but if it's as strong as the original was, we think you'll be happy to give it a whirl this weekend!