1. 10 Incredible Fright Films for a First-Time Watcher of Scary Movies
Watching your first horror film can be daunting because you might experience lasting terror or see something bloody that you can never unsee. A popular online horror forum user asked horror buffs for their recommendations of the best horror films to watch for horror newbies. Horror lovers replied with movies that can ease a newbie into becoming a horror aficionado in no time.
2. Session 9 (2001)
When an asbestos removal team takes a job at an abandoned Massachusets insane asylum, they must contend with more than toxic chemicals on one frightening visit. Session 9 is an excellent film for horror beginners because the fear it creates is more atmospheric than bloody.
3. Rosemary's Baby (1968)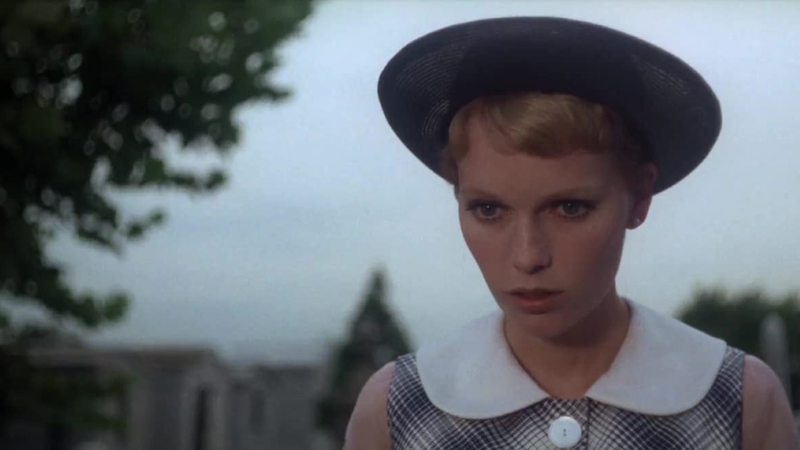 This classic psychological thriller is a great first horror movie because it influences the genre and lacks gore. When a young couple moves to a new apartment, the pregnant wife begins to fear that her baby isn't a precious human child but a terrible demon.
4. 1408 (2007)
When an author famous for disproving paranormal cases in famed haunted places tries his luck at the Dolphin Hotel, he learns he won't be able to debunk this one. Instead, he must fight for his life during this night of terror.
5. The Fear Street Trilogy (2021)
The Fear Street Trilogy is a fantastic beginner horror film because it's funny, action-packed, and intriguing. It's about a group of teens on a mission to end a long-standing curse on their town. As the trilogy progresses, the teens face many twists and turns that no one could have predicted. Read more about our coverage on Fear Street Trilogy.
6. The Endless (2017)
The Endless follows two brothers who were part of a UFO death cult as kids and who escaped ten years ago only to reconnect with the cult after receiving a mysterious message from its members. When they return, they realize that the cult's warnings may be more accurate than they had thought.
7. 1BR (2019)
When a young woman moves into an apartment in LA, she has no idea that a vicious cult owns the building. After a seemingly kind neighbor lures her in, she's forced to follow the cult's rules or face dire consequences.
8. Rec (2007)
A journalist and her cameraman, in pursuit of a great story, head to an apartment building with reports of a fire only to be quarantined inside because of a strange virus that gives its victims incredible physical strength. Can the journalist and her crew evade the virus while trapped inside the building?
9. Cam (2018)
A cam girl with rising popularity finally lands a spot in the top 50 on her cam site when a peculiar doppelganger takes control of her account and steals her thunder. Can she uncover her evil twin's identity and reclaim her popular cam account?
10. Carrie (1976)
This high school horror classic is about a social outcast named Carrie (Sissy Spacek) who is tormented at school and home. When she discovers she has telepathic powers, things come to a head on prom night. Read more about this horror movie getting the 4K UHD treatment.
11. Megan is Missing (2011)
In this found-footage horror film, two teenage friends go missing after meeting someone they met online. The film uncovers the tragic events preceding that fateful night through video calls and phone footage made by the friends before they go missing. Read our review on this horror movie from Michael Gingold.
This thread inspired this post.
Topics: