"What's in the box?" The best-looking version of SEVEN you've ever seen.
This PINOCCHIO-themed Soulslike just keeps looking better and better.
With Álvarez at the helm, you know this one's gonna be gnarly.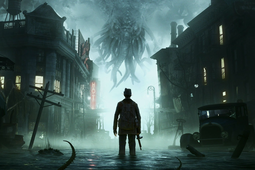 Who do we gotta sacrifice to get this made?
In which Disney plays an extensive game of musical chairs with its release schedule.
Felipe Vargas, the director of MILK TEETH, is in the director's chair.
A mysterious new horror film directed by Scott Beck and Bryan Woods may have found its star.
Starring Barbara Crampton, Heather Langenkamp and Bonnie Aarons!
You will believe a Soulslike based on PINOCCHIO can whip ass.
This was probably inevitable given recent rumors.
In which a reanimated Emma Stone learns to navigate the world.
Have aliens on the brain lately? This is probably the game for you.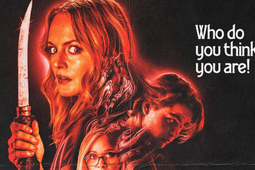 Creepy Duck does it again for Joe Lynch's H.P. Lovecraft adaptation!
Too afraid to leave your house to catch BEAU IS AFRAID in theaters? The wait is almost over.
"Old man Stauf built a house and filled it with his toys..."