Lynch's Lovecraft adaptation has been snatched up by the good folks at RLJE Films and our favorite horror streamer.
It's probably safer if you just hear it.
Series co-creator Ashley Lyle confirms an extra episode will air between seasons two and three.
Work continues apace on Green's latest horror project.
22 more features complete the already jammed lineup for the festival's 10th Anniversary!
HELLRAISER III, SLEEPWALKERS; ALIEN 3, THE LAWNMOWER MAN, and more!
Everyone say, "Thank you, Scream Factory!"
It's kids versus...well, we're not exactly sure.
Let's just hope 2024 goes by really, really fast.
A new take on the H.G. Wells classic is headed our way.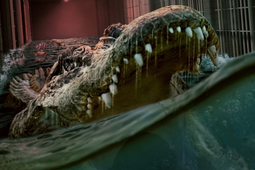 You gonna say no to that?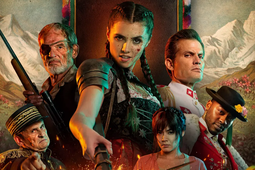 The "modern grindhouse epic" is headed to theaters for one night only next month.
In which Robert Englund, Bill Moseley, and Danielle Harris join forces with the director of HALLOWEEN 4.