Gun Interactive's latest multiplayer title looks appropriately brutal.
Director Manny Coto on DR. GIGGLES, Francis Ford Coppola on BRAM STOKER'S DRACULA, and more!
Peacock's video game adaptation looks big, bloody and bonkers!
CANDYMAN, HELLRAISER III, PET SEMATARY II, and more!
Tim Story's horror-comedy hits VOD this weekend!
It sounds crazy...but it just might work.
It's our ALL VAMPIRES issue! BRAM STOKER'S DRACULA, BUFFY THE VAMPIRE SLAYER, and more to sink your teeth into!
That's it, we're staying on land for the rest of our lives.
Trailer drops tomorrow. 'Til then, we've got this.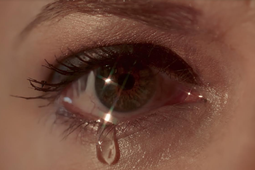 But DO catch the film's premiere at the Chattanooga Film Festival this weekend!
And it comes packaged with the previously-unreleased-in-the-States documentary FULCI TALKS!
AND it will keep your house smelling like the Summer Solstice!
From the director of HALLOWEEN IV comes a new tale of terror.
ARMY OF DARKNESS, BATMAN RETURNS, BRAINDEAD, and more!
In which the secretive new project from writer/director Drew Hancock gains a HOMELAND star.