Jenn Wexler's holiday horror premieres at the Fantasia Film Festival this week!
See it theatrically before its inevitable arrival online!
In which Jigsaw says "Goodbye!" to Halloween and "Hello!" to September.
Here's our first look at the possessed kids in David Gordon Green's latest.
From the director of ANNA AND THE APOCALYPSE, no less!
In which Sir Kenneth Branagh and screenwriter Michael Green celebrate Halloween the Agatha Christie way.
BRAM STOKER'S DRACULA, DAWN OF THE DEAD, 1992 CHAINSAW AWARDS, and more!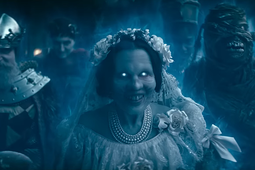 Justin Simien's take on the classic Disney theme park attraction has plenty of spooks to go around.
The prequel is headed our way on October 6th.
Blumhouse and Plimsoll Productions are teaming up for a very unique nature series.
AMC's other WALKING DEAD spin-off will be here before you know it.
Laura Moss' directorial debut looks like one of 2023's creepiest horror films.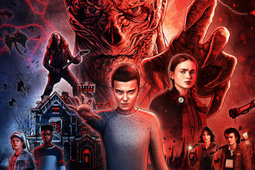 A brand-new, terrifying haunt awaits you at Universal Studios this Halloween.
In which Joe Stephenson's forthcoming gothic horror tale gets the Creepy Duck treatment.
Gun Interactive's latest multiplayer title looks appropriately brutal.