ARMY OF DARKNESS, THE DARK HALF set visit, Peter Jackson's DEAD ALIVE, and more!
The full trailer for Behavior Interactive's latest expansion has arrived.
In which director André Øvredal details his "desperate, dangerous" Dracula.
Get ready for Jeff Hayes' "Sleepaway Camp: Making the Movie and Reigniting the Campfire."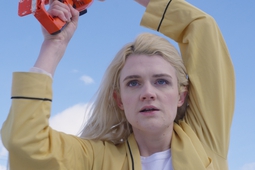 Heads up, NYC: a new sneak screening series is headed your way from IFC and Shudder!
We still can't believe this is a Ben Wheatley movie.
And her former DARK KNIGHT co-star Christian Bale may headline it.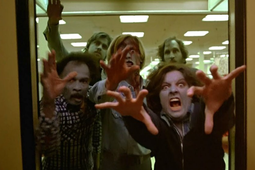 The "seventh and final installment" in Romero's iconic zombie series begins shooting later this year.
UPDATE: He has, and it's FREAKY's Chris Landon
In which A24 doubles the projections on TALK TO ME.
Tobin Bell and Shawnee Smith will be back in the saddle again this September.
But they won't be skimping on the blood.
ARMY OF DARKNESS, Gary Oldman's DRACULA performance, 1993 Chainsaw Awards, and more!