Bishal Dutta's demonic horror thriller arrives next month. Put it on your radar now.
A follow-up to Carpenter's previous collection of movie themes is en route, and it's fully loaded.
Shudder's anthology horror series will be back this October!
The Philippou Brothers' smash-hit horror movie will be on your shelf before Halloween.
Gas up the 'saw - it's time to murder your online friends.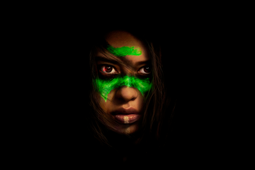 Dan Trachtenberg's PREDATOR prequel is getting a fully-loaded physical release.
Get ready for MONARCH: LEGACY OF MONSTERS.
The third season of Don Mancini's hit horror series is right around the corner.
"A toxic world deserves a toxic hero."
PLUS: Mike Flanagan's FALL OF THE HOUSE OF USHER, a live recording with THE KINGCAST, and more!
Karen Lam's long-awaited horror film arrives in September.
Blumhouse TV's time-travel slasher will be streaming on October 6th.
And yes, it includes the black-and-white version.
Everything's on pause for the moment, but things are looking very good, indeed.
ARMY OF DARKNESS, THE DARK HALF set visit, Peter Jackson's DEAD ALIVE, and more!