The Latest
From
The Fango Free Press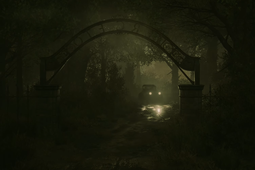 The highly-anticipated horror remake is getting its own Spotlight showcase.
We came to do two things. Buy collectible merch and chew bubblegum. And we're all out of bubblegum.
In which Robert Englund, Bill Moseley, and Danielle Harris join forces with the director of HALLOWEEN 4.
THE BLACK PHONE, TERRIFIER 2, Mia Goth, and more among the night's big winners.
Got plans this October? Well, now you do.
Joining him: Roseanna Arquette and Brendan Bradley.
In which ALAN WAKE 2 voice actor Matthew Porretta spills the beans.
Tati Gabrielle, of YOU fame, will bring the character to life in the sequel.