The Latest
From
The Fango Free Press
Shudder's new horror doc (out today!) traces the ups and downs (and ups) of the subgenre.
Disney has revealed that the long-awaited HOCUS POCUS 2 is set to release this fall, just in time for Halloween.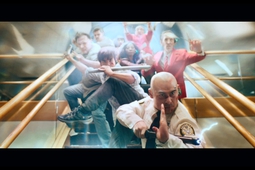 Gemma Nguyen, Joseph Le, Andy Le, and Brian Le joins us to discuss sharing the screen with legends and their hopes for the future.
Horror staycation, anyone? Here's a list of horror-themed rooms or rentals that are so spooky you'll want to stay forever and ever.
"If I'm not being subversive, I'm wasting my time."
We're heading to Saratoga Springs, New York for a behind the scenes look at some of the amazing exhibits housed in the X-FILES Preservation Collection.
TONS of behind-the-scenes photos from the HBO miniseries.
From its first appearance in 1951 to The House Of Mystery's latest incarnation in the new animated CONSTANTINE short.
Slasher icons Felissa Rose and Mark Patton join forces for new thriller.