The Latest
From
The Fango Free Press
The star of the 1960s sitcom THE ADDAMS FAMILY sadly suffered a stroke a few days ago.
This is the perfect time to get caught up if you haven't already.
Director Rob Savage's Stephen King adaptation is looking sharp.
Fresh out of Sundance and onto theater screens.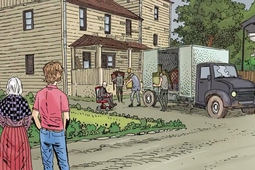 Dark Horse Comics is answering the age-old question: where do slashers go between killing sprees?
Re-examining the cult-classic video game in honor of the anticipated remake.
Musing on madness, reality and ratings.
The ambitious anthology series enters its penultimate season.
From INFINITY POOL to BLOOD, enough frights to last through Monday at least!
NOPE leads the pack, view the full list right here!