The Latest
From
The Fango Free Press
WANDAVISION director Matt Shakman has been tapped to head up the new MonsterVerse TV show for Apple TV+.
Less STAR BEAST, more infernal beast. How David Fincher's "unwanted child" endures.
In a big $25 million deal, Searchlight Pictures has acquired the rights to NIGHTBITCH, a dark horror comedy from director Marielle Heller.
Dan Trachetenberg's PREDATOR prequel is taking a big swing. Where's the harm in that?
The iconic actress is once again fending off something in her room at night in this award-winning short.
Examining the sexual and gender fluidity within Julia Ducournau's Palme d'Or winning body horror drama.
It's all fun and games until someone gets hurt
Shudder's new horror doc (out today!) traces the ups and downs (and ups) of the subgenre.
Disney has revealed that the long-awaited HOCUS POCUS 2 is set to release this fall, just in time for Halloween.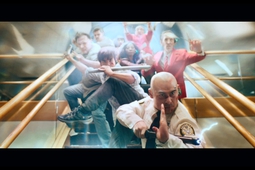 Gemma Nguyen, Joseph Le, Andy Le, and Brian Le joins us to discuss sharing the screen with legends and their hopes for the future.