Store
NOTE: The shipping method you choose does not account for the time to process your order, which in some cases could take up to 1-2 weeks depending upon the availability of the product. Ship times are not an accurate estimate of when you should expect to receive your order; they reflect only the time it takes to ship your package by the selected carrier. PLEASE DOUBLE CHECK YOUR ADDRESS TO ENSURE THAT IT IS CORRECT.
FANGORIA® Legends: John Carpenter
00068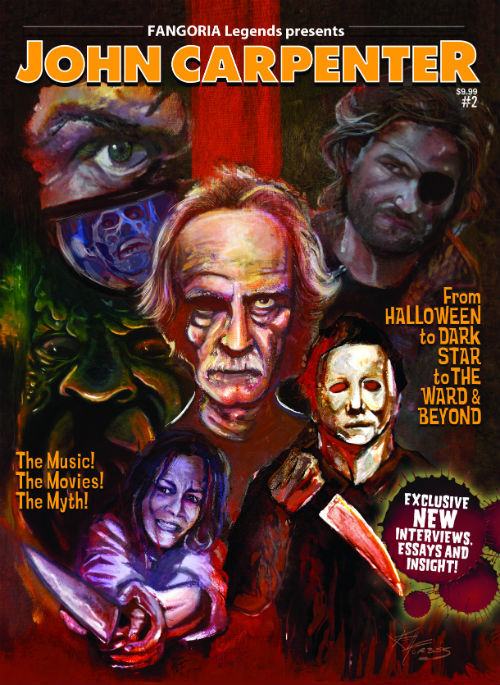 After much delay and anticipation, our long awaited limited edition FANGORIA Legends #2 is about to be unleashed!
After the instant sell out of our limited edition (only 1000 copies were initially produced) first issue of FANGORIA Legends Presents, covering the work of George A. Romero, FANGO follows it up by celebrating another iconic master of horror and dark fantasy filmmaking: the one and only John Carpenter.
Inside this massive collector's issue you'll find a huge all new interview with Carpenter about his life and times, plus in-depth, insightful essays on each one of Carpenter's films and conversations with many of his famous collaborators. Plus many more surprises and tons of incredible rare photographs...
FANGORIA Legends Presents John Carpenter is available NOW and, like its predecessor, only 1000 will be printed.
Buy yours TODAY before they sell out!
Note: All transactions are secure and executed through our merchant partners at Ecwid and Paypal. No credit card or personal information is ever stored on the Fangoria website server at any time.