Store
NOTE: The shipping method you choose does not account for the time to process your order, which in some cases could take up to 1-2 weeks depending upon the availability of the product. Ship times are not an accurate estimate of when you should expect to receive your order; they reflect only the time it takes to ship your package by the selected carrier. PLEASE DOUBLE CHECK YOUR ADDRESS TO ENSURE THAT IT IS CORRECT.
HOLIDAY NOTE: Cutoff for orders to BE PLACED in order to ARRIVE BEFORE Christmas is DECEMBER 20TH. No orders received after that date are guaranteed delivery before Christmas. Orders received this week (week of 12/21/2015) will not ship until after Christmas.
Fangoria Musick Presents: Terror of Dracula
00125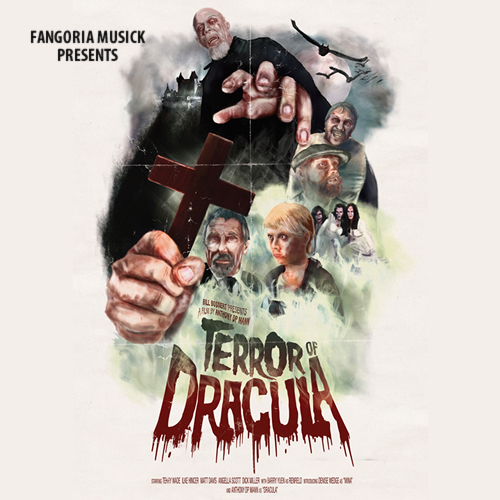 Downloads
Relive the dread of filmmaker and composer Anthony D.P. Mann's TERROR OF DRACULA, the ultra low-budget, and critically acclaimed Canadian adaptation of Bram Stoker's classic horror story. This is the original soundtrack recording, in which Mann takes the listener through the nightmarish ruins of Castle Dracula, to a ghost ship doomed on the high seas, into the cell of a deranged madman, and to a final confrontation with the King of the Vampires himself. An audio nightmare available exclusively from FANGORIA Musick!
For More on the films and music of Anthony D.P. Mann. Visit www.anthonydpmann.com
Note: All transactions are secure and executed through our merchant partners at Ecwid and Paypal. No credit card or personal information is ever stored on the Fangoria website server at any time.