Store
NOTE: The shipping method you choose does not account for the time to process your order, which in some cases could take up to 1-2 weeks depending upon the availability of the product. Ship times are not an accurate estimate of when you should expect to receive your order; they reflect only the time it takes to ship your package by the selected carrier. PLEASE DOUBLE CHECK YOUR ADDRESS TO ENSURE THAT IT IS CORRECT.
Fangoria Musick Presents: SciFiSol: 303'sandBRIDES
00117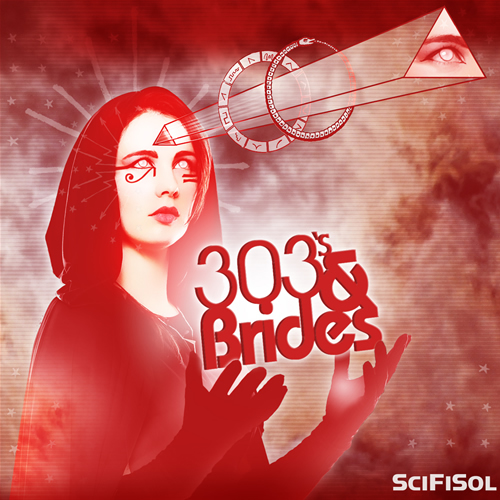 Downloads
A psychedelic, retro-futuristic landscape of erotic surrealism awaits you in "303'sandBRIDES", the new EP from SciFiSol. The band is an extension of Portland-based aural architect Christina Broussard's cinema-dipped state of mind, an excuse for the artist and noted DJ to indulge her sinister side using spare electronics and harsh whispers. Feel your mind and body invaded by the sweetest of alien cyborg sounds…
For more on SciFiSol visit www.SciFiSol.net.
Note: All transactions are secure and executed through our merchant partners at Ecwid and Paypal. No credit card or personal information is ever stored on the Fangoria website server at any time.