Store
NOTE: The shipping method you choose does not account for the time to process your order, which in some cases could take up to 1-2 weeks depending upon the availability of the product. Ship times are not an accurate estimate of when you should expect to receive your order; they reflect only the time it takes to ship your package by the selected carrier. PLEASE DOUBLE CHECK YOUR ADDRESS TO ENSURE THAT IT IS CORRECT.
Fangoria Musick Presents: Beyond the Darkness: An Audio Nightmare
00113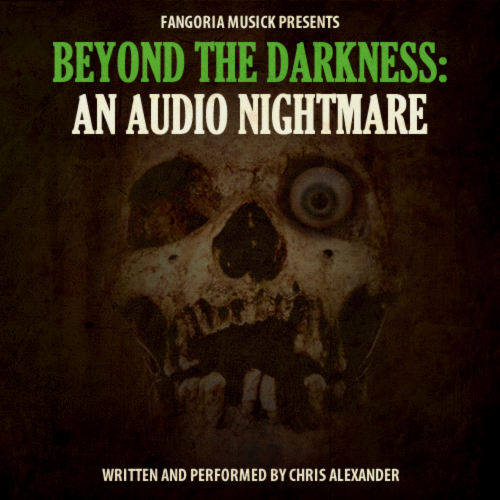 Downloads
BEYOND THE DARKNESS: AN AUDIO NIGHTMARE" is a long playing, free-form landscape of experimental, drone heavy electronic music, recorded using analog equipment, moog synthesizers, guitars and sound effects, performed live to tape by FANGO editor Chris Alexander and then mixed digitally. It is the perfect soundtrack for reading your favorite issue of FANGORIA or GOREZONE magazine alone, late at night, in low light and in the altered state of your choosing…
NOTE: After checkout, you will receive an email with a link to download the digital product.
Note: All transactions are secure and executed through our merchant partners at Ecwid and Paypal. No credit card or personal information is ever stored on the Fangoria website server at any time.