Store
NOTE: The shipping method you choose does not account for the time to process your order, which in some cases could take up to 1-2 weeks depending upon the availability of the product. Ship times are not an accurate estimate of when you should expect to receive your order; they reflect only the time it takes to ship your package by the selected carrier. PLEASE DOUBLE CHECK YOUR ADDRESS TO ENSURE THAT IT IS CORRECT.
FANGORIA Legends and TIFF present DAVID CRONENBERG
00078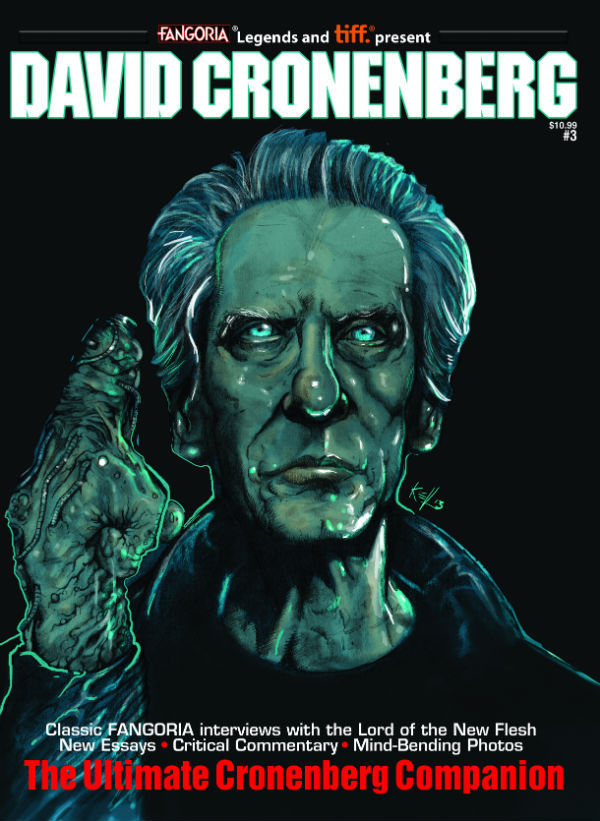 FANGORIA Legends and TIFF present DAVID CRONENBERG is a full color collector's magazine—only 2000 to be printed—collecting many key interviews with the maverick director from the three decades he's been featured in our magazine as well as new features with some of Cronenberg's celebrated alumni. From his earliest short films to SHIVERS to VIDEODROME to THE FLY and beyond, this slick, stylish limited run mag is one no serious horror film fan can do without.
1000 magazines will be available for sale via FANGORIA.com and the other 1000 will be available exclusively via the TIFF gift shop. The magazine will go on sale in October. And once they are gone…they are gone!
NOTE: There is a $2.00 handling fee for this issue.  Issue will not ship until first week of November.
Note: All transactions are secure and executed through our merchant partners at Ecwid and Paypal. No credit card or personal information is ever stored on the Fangoria website server at any time.