Store
NOTE: The shipping method you choose does not account for the time to process your order, which in some cases could take up to 1-2 weeks depending upon the availability of the product. Ship times are not an accurate estimate of when you should expect to receive your order; they reflect only the time it takes to ship your package by the selected carrier. PLEASE DOUBLE CHECK YOUR ADDRESS TO ENSURE THAT IT IS CORRECT.
One (1) Year Subscription GOREZONE (6 issues)
00070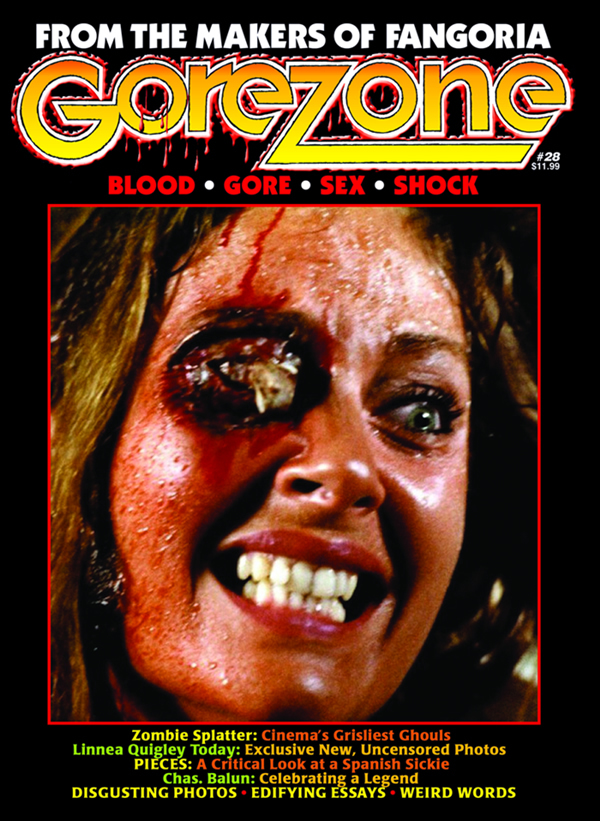 Subscriptions
GOREZONE: DISCOUNTED SUBSCRIPTION SALE EXTENDED!
That's right readers, in case you missed the memo, GOREZONE is BACK, better and more bizarre than ever!
Our beloved FANGORIA sister magazine which was launched in 1988 and ran for only 27 issues (26 of the regular series and a 27th capper celebrating the cinematic legacy of FRANKENSTEIN) is a cult favorite, lamented by our readers and a periodical whose return might be the most active request in our inbox.
Well, we've done it. GOREZONE is back and it is NOT available on newsstands.
No, the only way to get your mitts on our new bloodsoaked primal scream of a magazine – which will publish bi-monthly - is to subscribe and, eventually, buy it right here.
NOTE: Shipping times may vary, please disregard shipping options for subscriptions. Please allow approximately 4-6 weeks for the delivery of your first issue, which could vary due to delivery by the printer to our office.
Note: All transactions are secure and executed through our merchant partners at Ecwid and Paypal. No credit card or personal information is ever stored on the Fangoria website server at any time.